New to tokenized assets?
Talk to one of our specialists to learn more about tokenized precious metals and how they work
What are Precious Metals Tokens?
Tokenization is the future of the financial world
We've pioneered the application of this revolutionary technology to precious metals. Breaking down the barriers of investing in gold, silver, and platinum, and giving everyday investors access to this popular centuries-old asset class.
Precious metals are a popular and effective form of wealth protection
So why don't more people invest in them?
They're too expensive
Physical metals have a high cost barrier to entry, making them inaccessible to everyday people.
They're too inconvenient
Physical metals are logistically difficult (not to mention expensive) to transport and store.
They're too vulnerable
Physical metals are prone to theft – particularly when stored personally by the investor.
Physical metals…
Are inconvenient to transport
Are expensive to store
Are vulnerable to theft
Have a high-cost barrier to entry
Precious Metals Tokens…
Don't require transport
Are stored smartly and securely online
Are a low-cost way to invest
With Wealth99, investing is seamless
Our intuitive digital platform makes investing and managing your precious metals portfolio more flexible, enjoyable, and transparent.
Simple set-up
Opening an account and verifying your identity is fast, easy, and paperless.
Invest in a few clicks
Choose an amount, accept the terms, then click to buy. Investing is that easy.
Clear reporting
Track your investments, assets, and portfolio with open and transparent reporting.
Better Liquidity
With our secondary market, trading your assets is simple.
Put your Precious Metals Tokens' safety first
Securely insured
Wealth99 protects your Precious Metals Tokens from the threat of theft and hackers, with the help of our world-class insurance and custodial partners.
Meeting regulatory standards
Wealth99's platform is built around full compliance. We work closely with third parties to ensure we follow all relevant regulations.
Ready to diversify into precious metals with Wealth99?
Frequently Asked Questions
What Precious Metals Tokens are available on Wealth99?
How does coin storage work?
Our top priority is the safety and security of your digital assets. Wealth99 does not, and will not loan or provide access to client assets to any third parties for the purpose of leveraging these assets for bonus, interest, or other financial rewards. Your assets are safe with us because we remove all counterparty risk of this kind, for all clients.
Wealth99 stores its clients' assets in two different ways. Both methods follow our strict safety first protocol.
Third party independent custody - we employ Bitgo a leading global provider of third-party custody and insurance for digital assets.
Cold Wallet Custody - Wealth99's proprietary cold wallet storage is disconnected from the internet and also protected via multiple security protocols.
Are the Precious Metals Tokens on Wealth99 regulated?
Digital assets are regulated in different ways and to different degrees in different countries.
In jurisdictions such as Australia and UK, crypto is partially regulated but not fully regulated.
We are fully compliant with all relevant regulations in these jurisdictions, including:
Know Your Customer (KYC) - KYC rules require Wealth99 to validate every account on our platform prior to permitting that account to be activated, including the collection and verification of identity and address for personal accounts, and the collection and verification of a self managed super fund (SMSF) and Company information for accounts set up in the name of a SMSF or a Company. KYC regulations are enforced by regulatory bodies such as FAC in UK and AUSTRAC in Australia.
Anti Money Laundering (AML) - AML rules require Wealth99 to check the information provided by the account registrant against a global database of bad actors suspected or guilty of money laundering activity.
I'm finding tokenized assets really complicated. Can you help?
Absolutely. Wealth99 has a team of specialists, who are on hand to support you throughout your new wealth journey. To talk to a real person, get in touch. Or you can jump straight to our help centre.
In response to the ever-evolving regulatory environment, we're taking proactive steps to suspend the Dacxi Coin Earn program... The Importance of Asset Security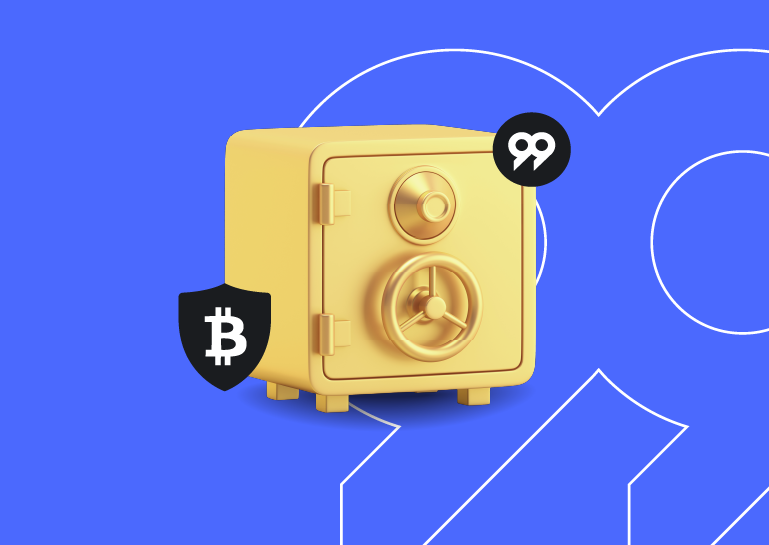 Wealth99 Australia Platform update: Frequently Asked Questions What is the announcement? From 15th August 2023, all...