Why invest your SMSF in alternative assets?
Unparalleled support
We employ a skilled team of specialists, who are here to answer any questions and lend a hand.
Clear reporting
Wealth99 offers simple tax reporting, in a format your accountant will love.
Easy tracking
Keeping tabs on your portfolio is simple with your own user-friendly dashboard.
Better liquidity
Buy and sell alternative assets whenever you choose through our simple exchange.
Ready to start diversifying?
Use your existing SMSF
Bring your own SMSF and we can get you set and ready to go in less than 24 hours.
Set up a new SMSF
If you haven't got an SMSF yet, our specialist team can help you get set up.
What happens next?
Once you've made contact with our specialist team, we'll verify your identity and SMSF documents. Then you're all set and ready to go.
Frequently Asked Questions
Why choose to diversify your SMSF with Wealth99?
Our mission is to make investing in alternative assets easy. So from our industry-leading support to our world-class security, our standard-setting compliance to user-friendly platform – everything we do is designed to give you a smooth and seamless experience.
I don't have an SMSF yet. How do I set one up?
We can help you with that. To invest using your SMSF you'll need to first register your SMSF with a qualified SMSF Administrator. Then you can set up your own SMSF account on the Wealth99 platform. And if you have any questions along the way, you can always talk to our team of specialists.
What information will I need to set up my SMSF account?
You'll need the following:
Your SMSF Trust information
Registered Trust name
Registered Trust address
Trust ABN
A copy of the Trust deed
Trust Beneficiary details
Photo ID for any other Beneficial Owner noted on the deed (eg. passport or driver's license)Whether the Trust is held by an individual (or individuals) or through a company


Wealth99 doesn't charge any establishment or set-up fees, or any admin fees. We do include a purchasing fee of less than 1% – but as your investment increases, this fee is open to negotiation.
At Wealth99, the safety and security of our customers' assets is our highest priority. We follow strict offline storage protocols which have been proven to be industry best-practice. We're insured by Bitgo, a world-class custody company, and we've been independently awarded an international A+ security certification.
In response to the ever-evolving regulatory environment, we're taking proactive steps to suspend the Dacxi Coin Earn program... The Importance of Asset Security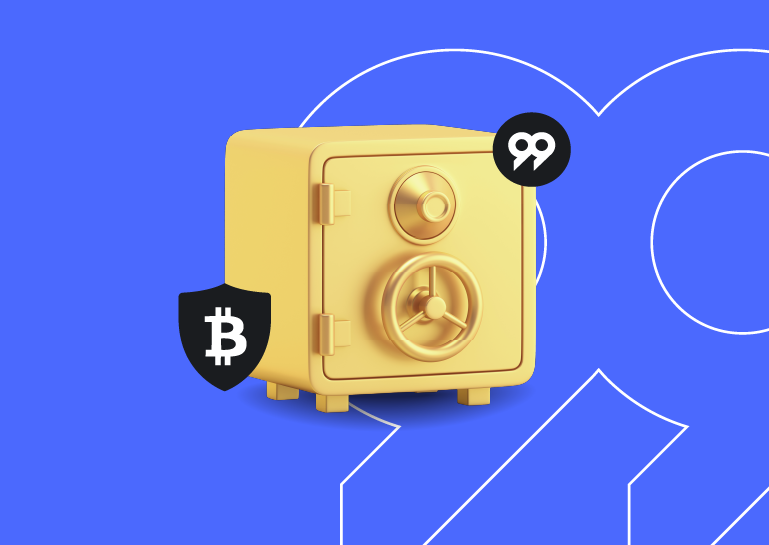 Wealth99 Australia Platform update: Frequently Asked Questions What is the announcement? From 15th August 2023, all...