Who are the Wealth99 specialists?
They're our team of alternative asset experts – totally free for our clients, and with zero obligation. They're carefully selected for their experience helping everyday investors navigate the complex world of alternatives.
Wealth99 specialists aren't financial advisors, or wealth coaches. They're there to answer your questions and offer you support.
How it Works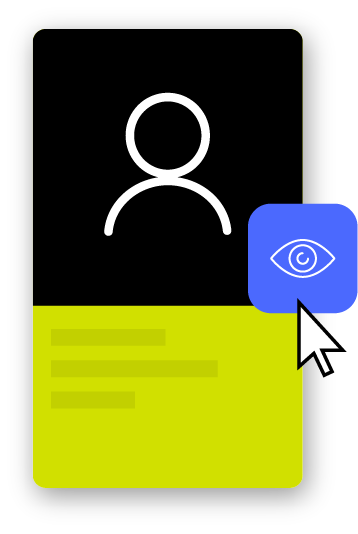 Click on your chosen specialist's profile (below)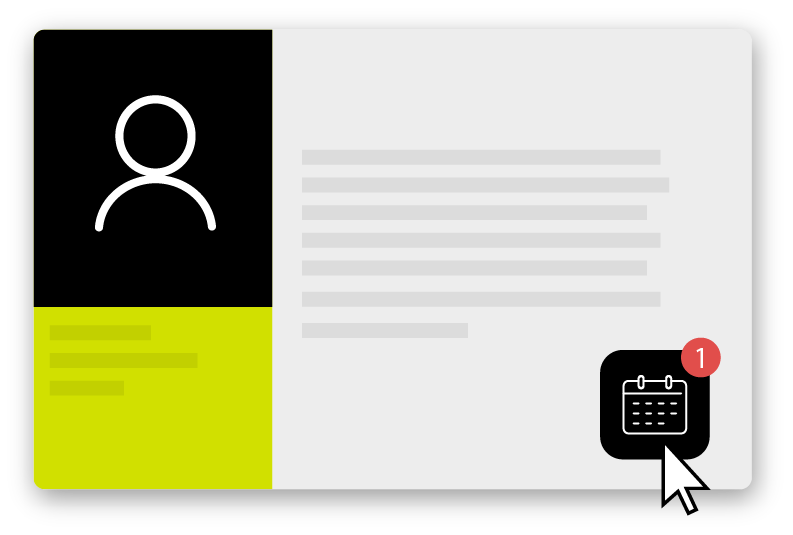 Schedule a call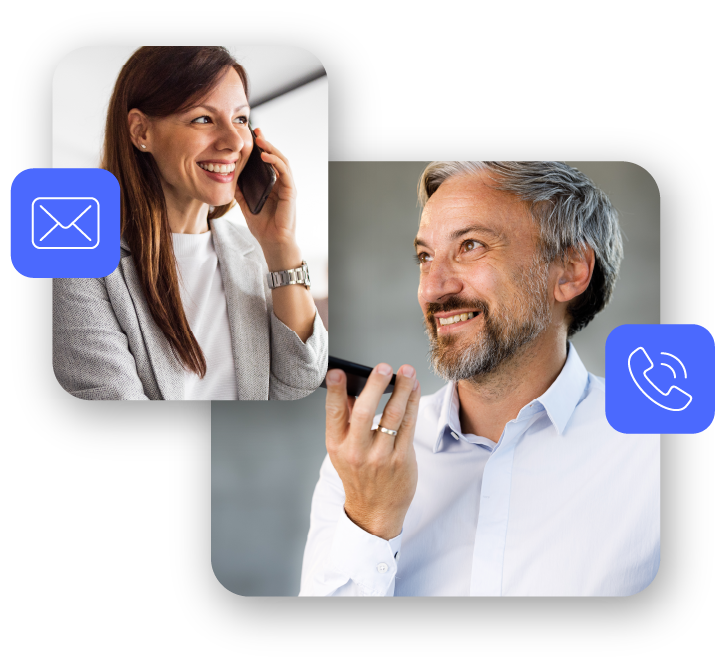 Get the help you need

It's free and with zero obligation
Specialist
Andrew grew up in North Queensland, surrounded by innovators in the agricultural space. Driven by a great farming work ethic and inquisitive mind, Andrew sought an alternative financial solution to his future retirement. He found it in 2015, when he was first introduced to crypto. Andrew immediately recognised crypto as the solution to the world's systemic financial problems. He threw himself into the study of the digital asset space, and quickly became his area's foremost crypto expert. After gaining his own longed-for financial freedom through crypto, he turned his attention towards helping others do the same. Andrew believes crypto and asset tokenization is key to unlocking innovation funding, and giving investors unprecedented access to high-growth assets. He sees Wealth99 as an early innovator in the tokenized crowd-funding space. And as a Wealth99 Specialist, he enjoys building people's confidence in crypto - helping them find their own versions of financial freedom.
Specialist
Dee kicked off her career as a chemical engineer in research in a biosafety level 3 laboratory. Born and raised in Austria, Dee moved to Australia in 2008. Since making the move, she has worked as an Executive Assistant and Security Officer. Dee has also undergone training in Open Source Intelligence - arming her with the ability to investigate people and companies online. In 2020, Dee began building her own crypto safety business. Through her work, she educates and supports people to navigate crypto safely and securely. Dee has seen first-hand the potential of crypto and blockchain technology to transform our current financial system. She's passionate about helping everyday people build their confidence within this exciting new asset class.
Specialist
Craig has been in the sales and marketing sector for a quarter of a century. In 2009, he started his own business - recruiting and training highly successful sales teams for years. A keen surfer and lover of the outdoors, Craig has always dreamed of purchasing a plot of land where he can create a health retreat for those in need. He sees crypto as playing a key role in his ability to achieve that dream. Craig first discovered crypto back in 2017. Keeping a keen eye on the market, but not making any purchases, he saw Bitcoin sky-rocket to AUD$29,000 - then drop to $4,200. After witnessing this drop, he vowed never to miss out on another crypto opportunity again. Around the same time, he was introduced to Wealth99. Inspired by the simplicity, safety, and support of the Wealth99 platform, Craig was all in. In the years since, he's loved helping numerous family and friends get involved with crypto.
Specialist
Andy has years of trading experience behind him, having worked as a Forex Trader since 2016. He's a dab hand at discussing trading strategies, assessing market conditions, and analysing pricing and trends - skills which he readily applies to the world of crypto. After completing a Bachelor of Science at Hanoi University of Science and Technology in 2009, Andy gained valuable experience in the electrical and financial industries. As Director of Operations at TVT Electrical Services in Canterbury, NSW, he was responsible for ensuring the company's day-to-day procedures aligned with their overarching business strategy - and subcontracted to some of Australia's biggest telcos. With a deep understanding of digital currency, Andy sees crypto as the way of the future. He's thrilled to be helping others make crypto part of their future too.
Specialist
Colin has had a long, varied, and successful career. Coming from a family of farmers, Colin learned the importance of hard work and independence early. At just 16 he leased his own farm, while still completing high school. This hard work and tenacity has served Colin across his career. He's worked in the agriculture, sales, and financial industries, and has mentored over 3,500 people in property and development. He also successfully traded the US stock market for several years - trading commodities, stocks, and currencies. Colin has always aimed to be at the forefront of technology, which made his move into crypto and digital assets with Wealth99 a natural next step.
Specialist
Following careers in teaching and insurance, Denise became a highly experienced and successful business-owner. From owning a bookshop franchise, to launching Australia's first rural mobile lending service, to setting up her own mortgage broking business, to owning Australia Coffee News - entrepreneurship is part of Denise's DNA. Denise was awarded Business Network International's (BNI ) 2004 Australian Chapter Builder of the Year. And in 2005, she was the Australian representative at the BNI world conference in the US. Denise is passionate about helping small businesses succeed. As part of this passion, she launched Bx Networking on the Gold Coast in 2019. Today, the organisation involves 10 groups and almost 400 members. As a Wealth99 Specialist, Denise continues fulfilling her passion of helping others succeed.
Specialist
Jeff's career began in property development - helping investors find financial independence through commercial and residential property. In 1989, he step-changed his career, establishing his own financial planning business. In 1995, Jeff and a group of peers founded Australia's first 'fee for service' financial planning business. After selling his planning business in early 2022, Jeff is following his passion for helping guide and educate those who are seeking to gain financial independence via blockchain technology and crypto. Retail wealth education has dominated much of Jeff's working life, and he sees his role as a Wealth99 Specialist as an extension and continuation of this rewarding work.
Specialist
Graham has a wealth of experience across a number of financial disciplines. He's been an associate member of the Institute of Chartered Accountants since 1984, and has carried the titles of Chartered Accountant, Certified Financial Planner and Registered Tax Agent. Since the late 80s, Graham has run several successful businesses of his own - giving him critical insight into the business psyche, which he regularly shares with his SME accounting clients. He believes business strategy and management is the key to maximising asset protection and wealth creation. Graham was first introduced to crypto in 2016 - recognising the faults of the centralised financial system, and that a decentralised alternative may well be the answer. Since then, Graham has enjoyed introducing numerous people to the crypto ecosystem, while also continuing his own thriving crypto journey.
Specialist
Darren grew up in fruit and wine country in Country South Australia. He left home at just 16 to pursue a professional sporting career - and over more than 3 decades he's built a number of successful businesses across Adelaide, Darwin, and the gold Coast. Darren has 15 years' experience working in website development, web applications, and custom software solutions. He has a keen interest in Web3 and Web 4.0, blockchain, crypto, and tokenization - and believes this innovative technological wave will change the way we do business for good. Darren was introduced to Dacxi two years ago. He was thrilled by the Dacxi Chain's work in the tokenized innovation crowdfunding space, and believes the Wealth99 platform is the safe, simple, and supportive way to get involved in crypto - both now and in the future.
Specialist
Tommy brings a wealth of experience from his distinguished career holding VP and Director level roles in renowned IT companies including AWS, Zendesk, HootSuite, and HP, spanning over 28 years in the APAC region. As a self-proclaimed "Middle-aged Millennial" and Triathlete, he embodies a unique blend of expertise and vitality.
After a health wakeup call at the age of 50, Tommy became driven by a deep sense of purpose—to empower individuals to achieve their full potential in all aspects of life. He focused on optimizing wellness and sustainable performance using cutting-edge health technologies, epigenetics, bioenergetics, and AI tools.
WIth the advert of the pandemic, Tommy's aspirations expanded. He committed himself to ensuring sovereign freedom for all by harnessing blockchain technologies to transform value tokenization, storage, and exchanges between individuals. This vision led him to align with Wealth99, dedicating his efforts to achieving their shared mission.
Don't know who to choose?
Let us help you find the right specialist for you.